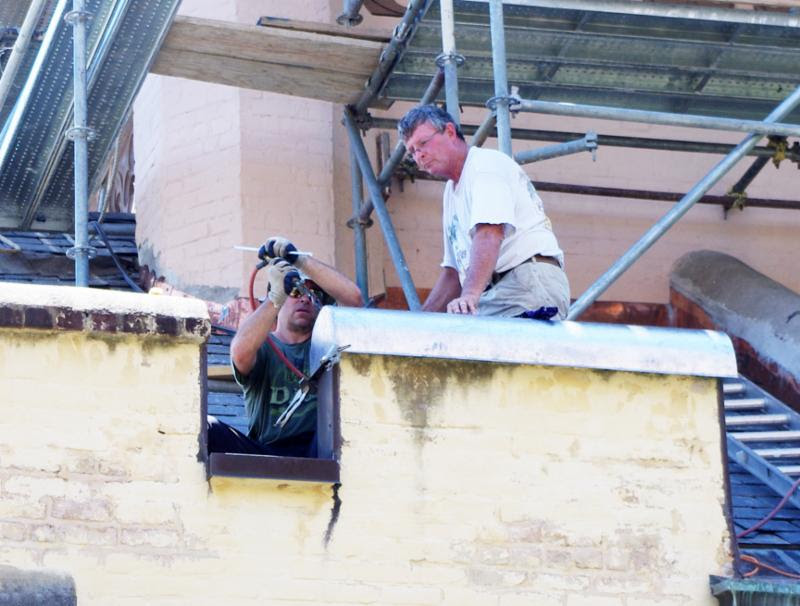 One by one, workers are installing the parapet caps on the Chapel's east wall.  The caps are lead-coated copper and will keep rain water out of the walls from this day forward.
The top half of the tower scaffolding will come down Monday.  There may be some temporary frame scaffold across the north façade to finish up the wall facing Franklin Street.  While the scaffold company is at work, the crew will work on stripping the east west walls.
If you haven't noticed, it's been HOT.  The
workers start the days early and keep well hydrated.  When the weather turns in the fall, we should  have a completely restored Chapel exterior.
While you are away: during the summer months, expenses continue, even though many of you are away.  Please keep your pledge current via online giving while you are away!